Department Of International Relations:
Info
The important goal of the Department of International Relations, Federal Urdu University is to offer All students the chance to understand their scholastic potential and in the process to outfit them with the scholarly and expert apparatuses. The BS, MA, MPhil and PhD programs offer intent to outfit the understudies with the proper hypothetical learning and pertinent aptitudes in the order of global relations. the Department is showing and examination is outfitted towards making and exceptional learning knowledge for understanding in all projects. The goal is to set up its graduates for element vocations out in the open and private areas, including conciliatory administration, intergovernmental associations, and non-legislative associations, and additionally the nation's inexorably dynamic electronic and print media. A relating objective of the Department is to build the exploration efficiency of its workforce. Over the long haul, the Department expects to keep itself on the top of the foundations of higher learning and exploration in the field of universal relations in Pakistan. Another long haul target of the Department is to turn into a scholastic center point in south Asia, joining its researchers with universal gatherings and systems of the exploration and strategy detailing.
Programs Offer
1. Bachelors of Studies (4 Years)
2. Master of Arts (2 Years)
3. Master of Philosophy (M.Phil.)/ Master of Studies (M.S)
4. Doctor of Philosophy (PhD)
5. M.Phil./ M.S. Leading to PhD.
Faculty
| S.No. | Name | Current Designation | Status | Email |
| --- | --- | --- | --- | --- |
| 1. | Dr. Mamnoon Ahmed Khan | Asst. Prof. | | [email protected] |
| 2. | Dr. Asghar Ali Dashti | Asst. Prof. | Head of the Department | [email protected] |
| 3. | Dr. Faisal Javaid | Asst. Prof. | | [email protected] |
| 4. | Dr. Rizwana Jabeen | Asst. Prof. | | [email protected] |
| 5. | Dr. Syed Shahab Uddin | Asst. Prof. | | |
| 6. | Dr. Syed Shuja Uddin | Asst. Prof. | | |
| 7. | Dr. Muhammad Arif Khan | Asst. Prof. | | |
Teacher Profile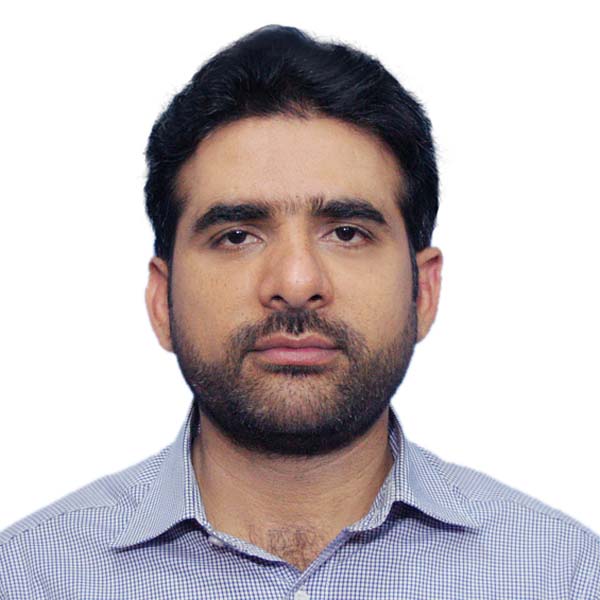 Dr. Faisal Javaid (HEC Approved Supervisor)
Dr. Javaid is an Assistant Professor at the Department of International Relations and he is teaching since 2009. He has a PhD. in International Relations and Post-Doctorate from Harriman Institute, Columbia University, New York, USA. His several research papers have been published in International and National research Journals. He organized two International conferences. He edited two books. His main area of Interest: Central Asia Region and its foreign relations with regional and global powers, Sino-Russian-US relations in Central Asia, Foreign Policy of Pakistan.Secondary interests: Russia, Foreign Policy Analysis, Diplomacy.